A knot of gratitude
Sogo Rewards
2020
Identity
Animation
Art Direction
Digital
Identity
Logo
Sogo Rewards is the loyalty programme of Sogo Hong Kong, the city's largest 'one-stop-shop' Japanese-style department store. Featuring a points collection system, Sogo Rewards offers a series of exclusive privileges and benefits to its members.
Sogo Rewards required a distinct identity rebrand that would render it independent from the main Sogo brand. Drawn from its Japanese retail background, its contemporary logo was inspired by the traditional bow knot often used in Japanese gift packaging. The logo is symbolic of well wishes and gratitude as it ties together Sogo and their valued customers, all the meanwhile deftly depicting the 'SR' monogram. An accompanying series of floral graphics were designed to illustrate the four membership tiers, formed from a variety of Japanese flowers, providing another layer of brand elements to work with.
Read more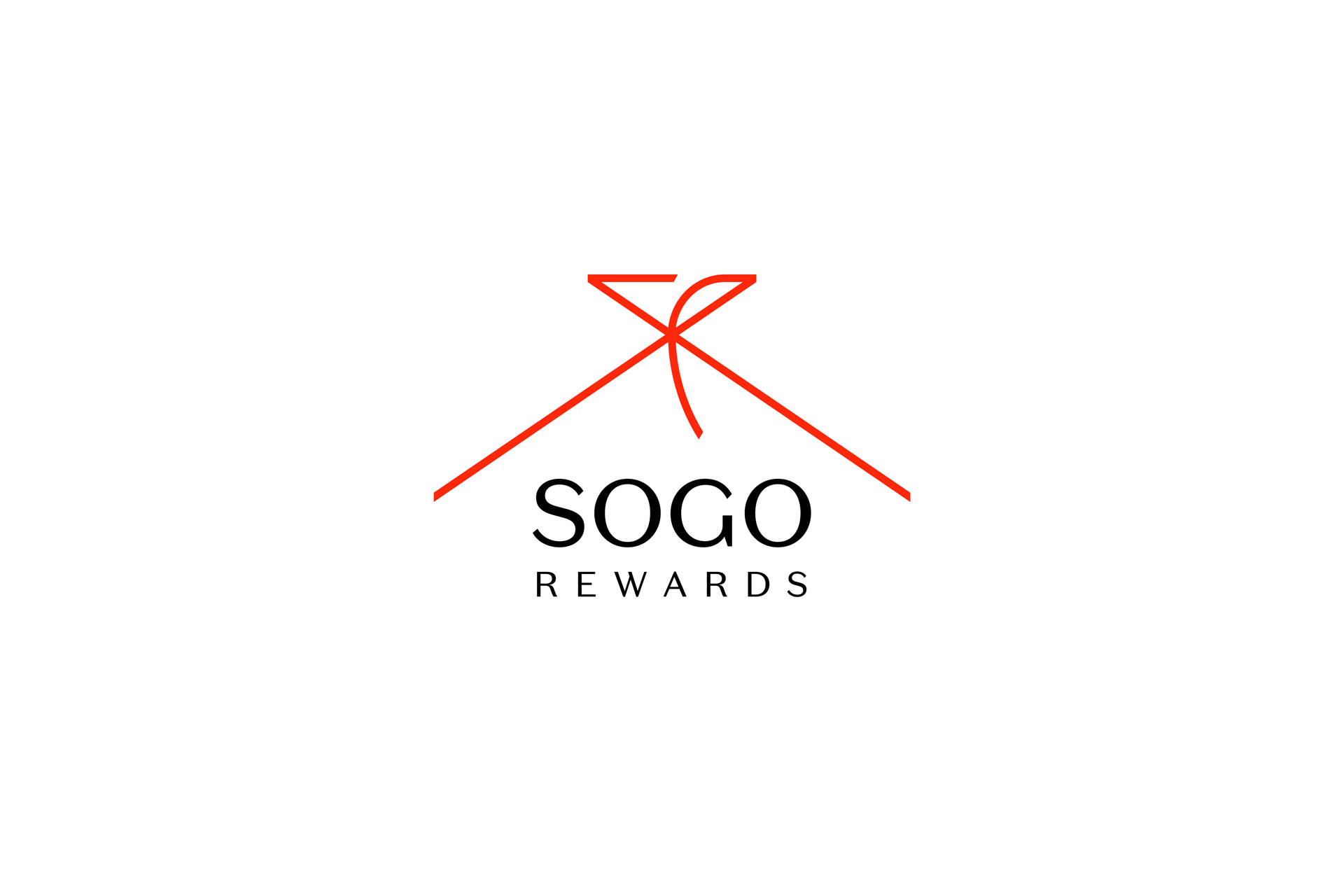 The logomark is optimised for digital and small applications to accommodate a strong digital app presence. It can also be appropriated as a standalone defining graphic element.